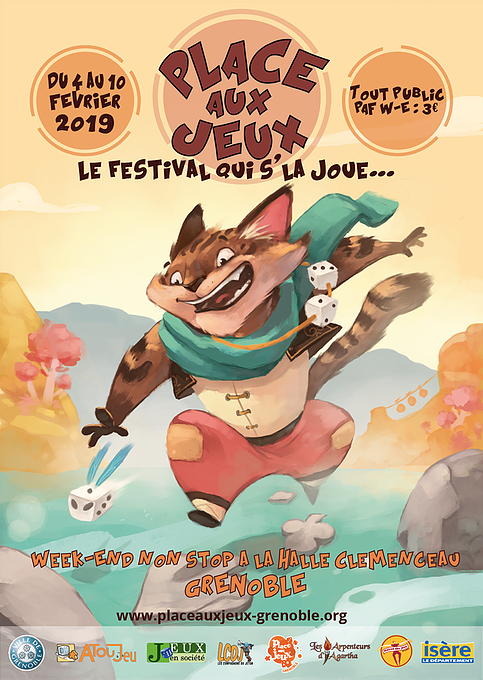 OUTING IDEA
Place aux Jeux festival
Visiting Grenoble on February ?
Do not miss the Place au jeux Festival the 4th of the month. Co-organized by La Maison des Jeux and other games associations.
During a week, games evenings will be held, the festival will conclude with a non-stop gaming weekend for all ages at Halle Clemenceau.