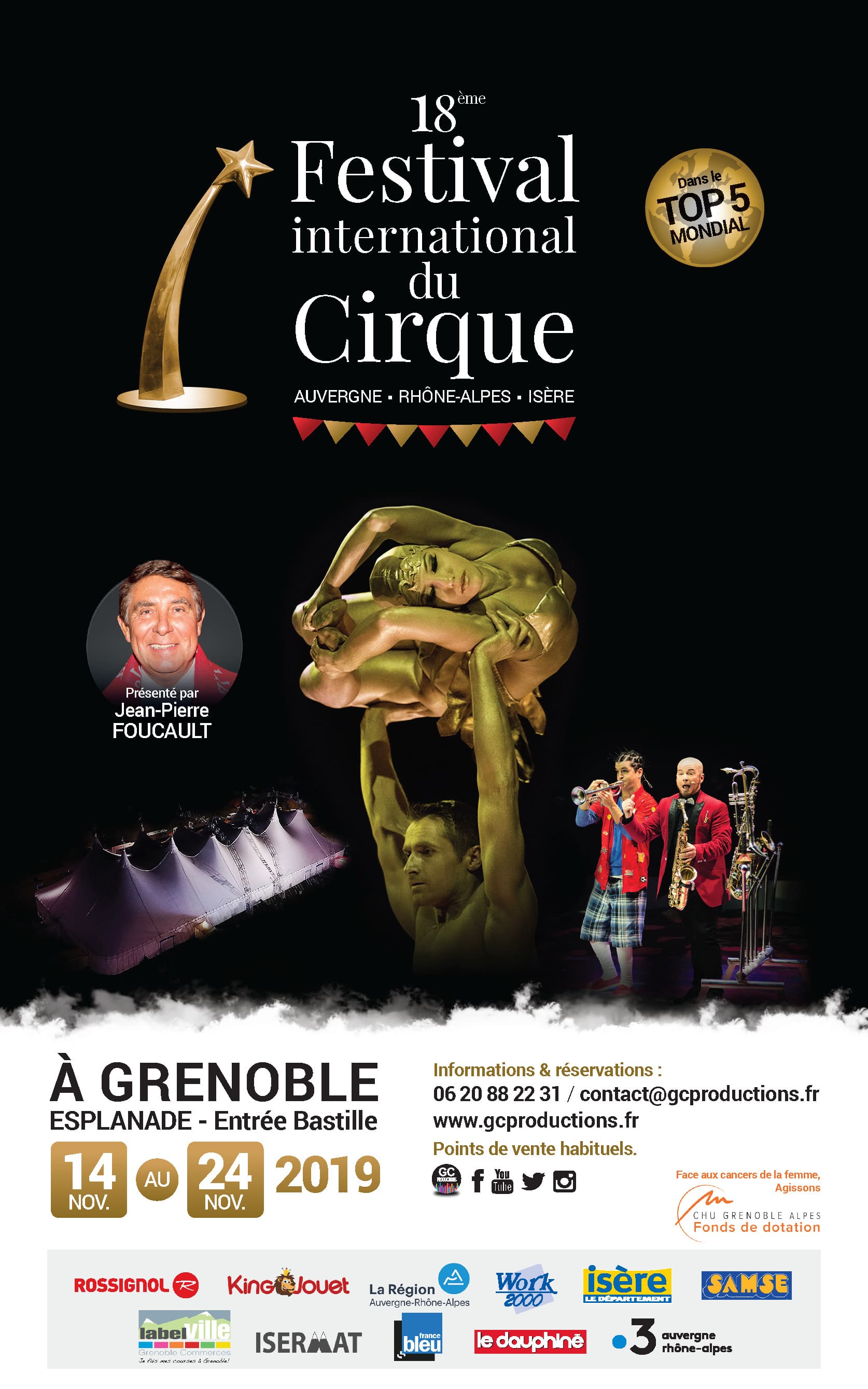 OUTING IDEA
Festival International du Cirque 2019
The Auvergne Rhône-Alpes region's International circus festival returns to Grenoble!
Conjurors, tightrope walkers, clowns, acrobats, horse riders… 80 performers from all over the world will dazzle kids and grown-ups with their 22 new acts.
Big and beautiful, every year this event attracts 17,000 happy spectators who (re)discover the art of the circus!
For more information: www.gcproductions.fr